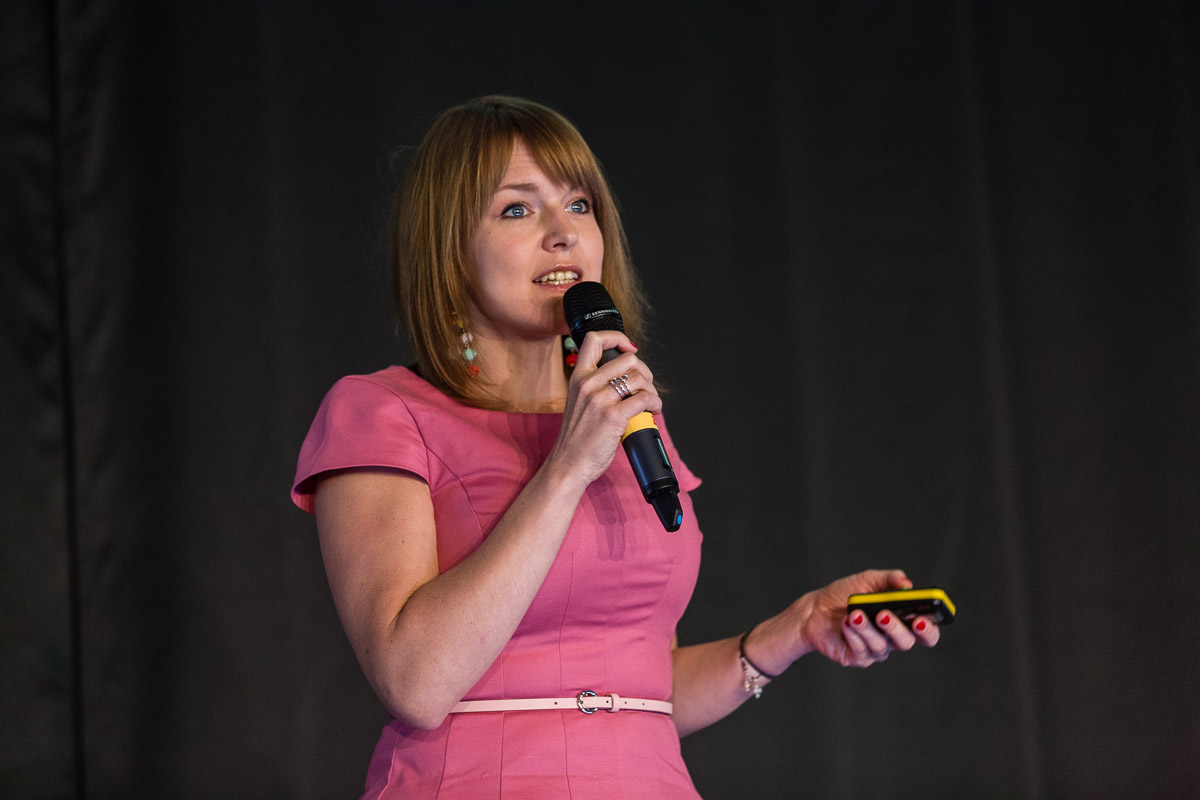 Hi, and thanks for coming!
I'm Anula Galewska. I'm a tour-entrepreneur and a sustainable tourism expert. I help small and big tourism businesses grow by improving their sustainability operations and marketing. I've trained and worked with brands from around the world. 
I'm amazed by the world's beauty and I want everyone else to experience it too. That's why I promote tourism as a tool for bringing more joy and wealth to people and places.
My favorite motto is "This is your world. Shape it or someone else will." (Gary Lew)
I've spent the last 10 years helping tourism businesses from around the world improve their sustainability performance. 
As the Responsible Business Manager at Urban Adventures, an international small group tours and activity provider, I have built and driven sustainability processes as part of the company's core product and sales strategy. 
Previously to working with Urban Adventures, I have Co-Founded Travindy, a sustainability news platform and a consulting agency. In partnership with National Geographic and Responsibletravel.com, I have been interviewing tourism social entrepreneurs and responsible tourism awards winners. As a sustainability consultant I have worked both with small local operators from across Europe and South-East Asia, as well as European and American mass tour operators and cruises.
I studied Sociology and Social Entrepreneurship in Poland and Responsible Tourism Management in the UK. I am an accredited auditor for Green Globe and Travelife for Tour operators certification programs.
I'm an active advocate for sustainable tourism and corporate social responsibility. I'm a frequent speaker at international tourism events and conferences, including ITB Berlin, Arival Event, Web in Travel, among others. I'll be speaking at WYSTEC 2019 conference in Lisbon this October.
Check more about my experience, speaking gigs, travels and inspirations on anulagalewska.com.
I'd love to get to know you too! Don't hesitate to connect with me on LinkedIn, Facebook or Instagram.
Why I launched
Sustainable Tourism Made Easy
I am an optimisation and automation freak. I love when knowledge is structured and can be shared easily with anyone, at any time. I am also extremely practical.
While working as a consultant, I kept creating new training materials, as there were no ready to use resources and solutions designed for tour operators. As necessity is the mother of invention, I decided to create my own sustainability know-how base, with ready presentations, tools and case studies, which I can easily use with different clients.
In the same time, I kept being asked to give presentations and workshops at a number of industry conferences, including Arival, the major event for tours and activities. I then thought, it;'s high time to share my know-how with a wider audience.
The increasing demand for sustainable tourism knowledge with my own need to create useful resources, brought me to launching Sustainable Tourism Made Easy, practical, online trainings and workshops for tour operators.


Our Approach
Sustainable Tourism Made Easy is on a mission to make sustainable tourism a common practice among tour operators and activity providers around the world, regardless of their size and location. We want to achieve it by providing tour operators with necessary knowledge, tools and solutions to implement sustainable practices in the easiest and quickest way.
Knowing the pain points and daily struggles of tour operators, Sustainable Tourism Made Easy has been designed to offer maximum know-how with minimum effort. That's why the courses are built with the following principles:
knowledge - only relevant and as much as necessary
tools - only applicable and ready to use
solutions - only realistic and proven to be successful
By offering courses online, we are able to reach businesses at anytime, in any place around the world. The format of the courses is extremely practical, and combines video and reading lessons, backed by many examples, case studies and practical tasks. Every course is a hands-on work on a tour operator's business strategy and planning. After finishing a course, each participant will leave with their own, ready to use sustainability policies and practices.
We believe that such a pragmatic and practical approach to learning about sustainable tourism will be appreciated by the tour operators, and will help make sustainable tourism a standard practice across the tourism industry.


Featured partners and clients