Webinar: How sustainability and CSR will help your tourism business recover quicker
Anula Galewska and Caroline Meledo invite you to a webinar "How sustainability and CSR will help your tourism business recover quicker".
While coronavirus is devastating to the tourism industry, is there anything positive we can learn from it? Can this major crisis be beneficial for tourism in the long run?
We are given once in a lifetime opportunity to pause, reflect reset. The actions we take now, will shape our image and business results after the pandemic.
In times of financial crises, no one expects companies to take extraordinary measures to help their many stakeholders. However, the bold and creative steps your organisation takes today to deliver immediate assistance, will define your legacy tomorrow.
This webinar will explore the importance of business' responsibility in the times of coronavirus, and why now is the best time to work on your company's sustainability strategy.
You will learn:
What consumers expect of businesses during the pandemic

How the pandemic will change the future of travel and customer behaviours

The importance of "local" and "community" in your supply chain and product

3 key things you can do now that will help you recover quicker
Talk: Key Sustainability Trends and Tips for your Tourism Business
@ The Digital Tourism Show
With Chris Torres from the Digital Tourism Show, talking about sustainability trends, challenges and sharing simple tips for tourism businesses that want to improve their sustainability performance and marketing.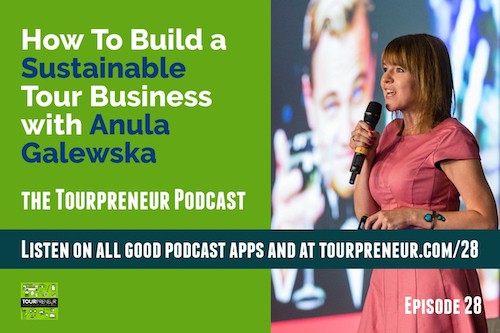 Podcast: How to build a sustainable tour business
How to build a sustainable tour business with Anula Galewska and Tourpreneur Host Shane Whaley
Welcome to Episode 28 of the Tourpreneur podcast where we flatten the learning curve to help you grow your tour business and delight your customers by sharing stories from other tour operators and experts.
Webinar: 5 Keys to a Build a Sustainable Profitable Tour Business
One key question that can stump even the savviest of operators: How to balance sustainability with profit? And how do you make the biggest positive social and environmental impact for your buck?
In this webinar, presented by sustainable tourism expert and tour entrepreneur Anula Galewska and Arival, you'll learn practical, simple, and proven solutions to tackle the most problematic issues facing tourism today, and understand how to grow a business that can profit with a purpose.
You'll learn:
what's expected from a sustainable tour business

how to identify your "why" (purpose)

what's most important when implementing your profit-purpose - strategy

how to communicate with stakeholders

and we'll be learning from the best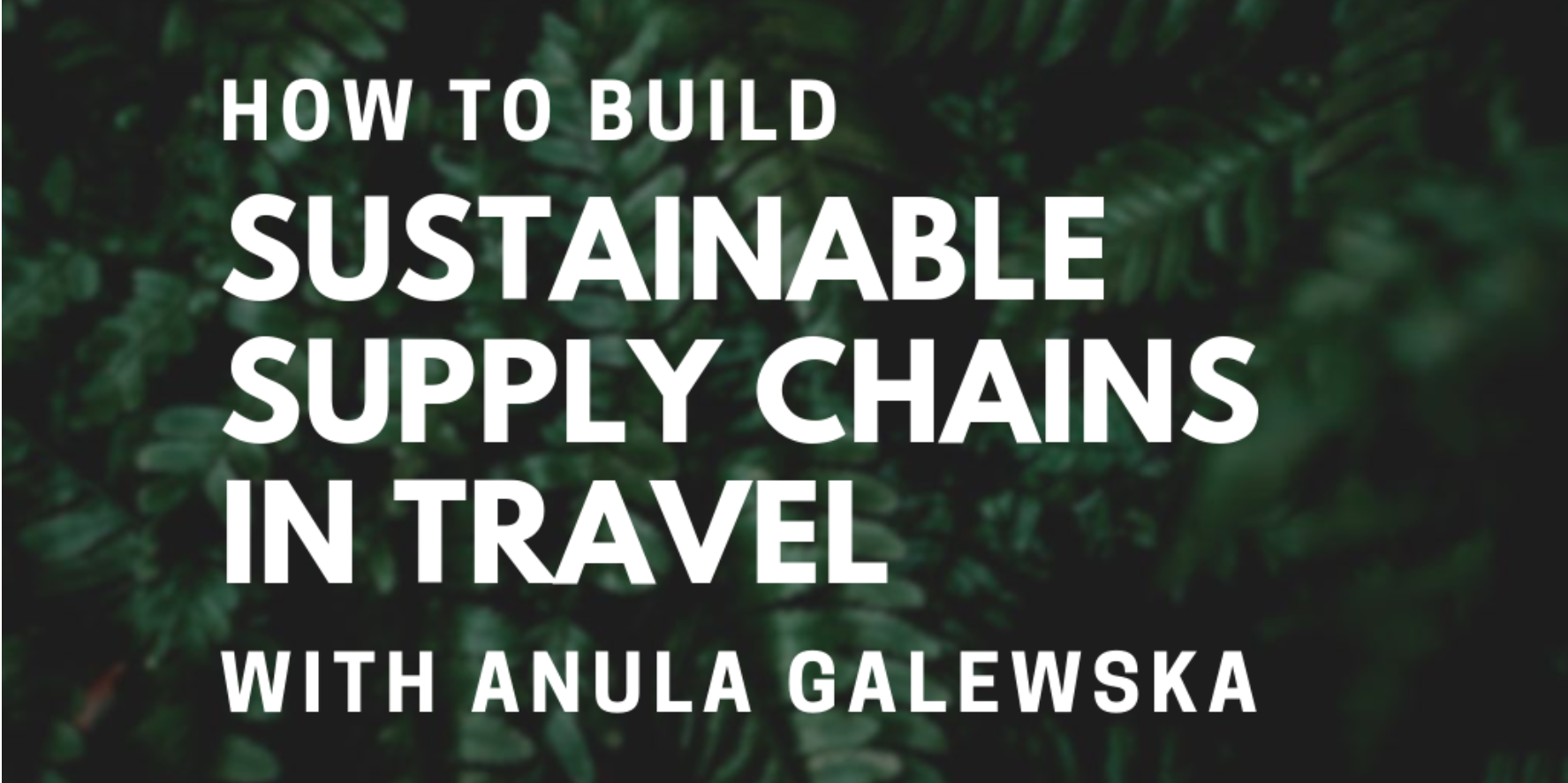 Webinar: How to build sustainable supply chains in travel
In this webinar, Anula shares how day tour operators and inbound tour operators can build sustainable supply chains that benefit your local communities and the environment around you. 
Presentation: Sustainability that sells @ Arival Berlin
For more and more destinations and attractions across Europe, growth is no longer the only goal. They need the right kind of growth, and a shift in priorities to emphasize sustainable tourism that works for operators and local communities.
At Arival Berlin, Urban Adventures' manager for responsible tourism, Anula Galewska, walks through the key issues confronting sustainable growth for operators of Tours, Activities & Attractions. Watch this short video as Galewska delivers a series of essential steps and best practices every operator and destination marketer can start implementing today.
Webinar: Crash-Course to Sustainable Tourism for Asia-Europe Foundation
Webinar for The Asia-Europe Summer University, introducing the concept of sustainable tourism and the responsibility of the private sector.